Publication: Opportunities for cooperation with South East Asia briefing paper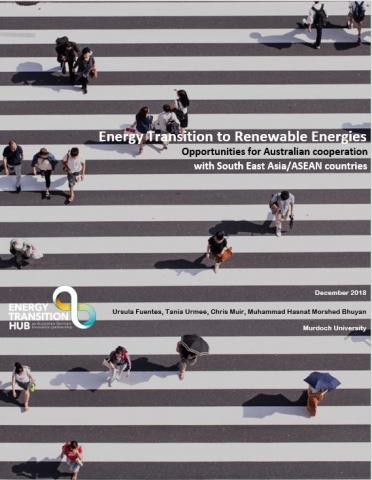 The Energy Transition Hub released a briefing paper on energy transition to renewable energies: opportunities for Australian cooperation with South East Asia/ASEAN countries.
Countries in the South East Asia (SEA) region are at a crossroads.
Their economies are growing fast, and with this, the demand for energy. With a growing population and increasing urbanisation, and some countries still working towards providing electricity access to all, electricity demand is growing even faster.
The region is highly vulnerable to climate change impacts.
Therefore, achieving the Paris Agreement objective of limiting global warming to 1.5˚C is of critical importance. Currently, the energy system is relying heavily on fossil fuels, with only a small fraction of the existing renewable energy potential being used.
A significant fraction of projected global coal capacity growth in the next 10 to 15 years could occur in this region, in particular Indonesia, Vietnam, and the Philippines – threatening the achievement of the Paris Agreement temperature goal and of sustainable development goals.
This briefing paper looks at opportunities for the SEA countries to embark on a transition towards zero emissions based on renewable energy,  including through cooperation in the region itself, as well as cooperation opportunities between Australia and SEA countries to enhance investment in renewable energy in South-East Asia, building on the existing close cooperation in other areas, as well as large renewable energy potentials, and Australian experiences and skills and export opportunities.