South East Asia's Transition to Renewable Energy - Opportunities for Cooperation between Australia and South East Asia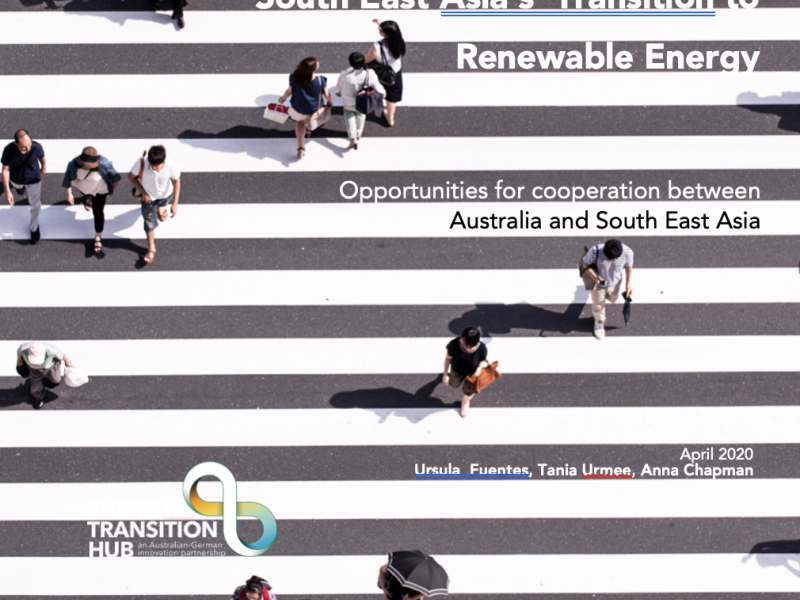 Countries in the South East Asia (SEA) region are developing very dynamically, with high economic and population growth and corresponding growth in energy demand and, in particular, electricity consumption.
These countries are at a crossroads regarding their energy supply systems, to keep pace with economic growth and at the same time implement the Paris Agreement (PA) and achieve Sustainable Development Goals (SDG). Currently, supply is dominated by fossil fuels. Growth is also dominated by fossil fuels, and in particular coal. Only a small fraction of the existing renewable energy potential is being used in the region, and progress in renewable energy deployment differs widely across countries.
This policy paper synthesizes policy recommendations based on recent reports published by the Energy Transition Hub on how SEA can transition to renewable energy, including the opportunities for cooperation with Australia. It also draws on Energy Transition Hub publications on the potential for Australia to scale up renewable energy, including for new export opportunities.